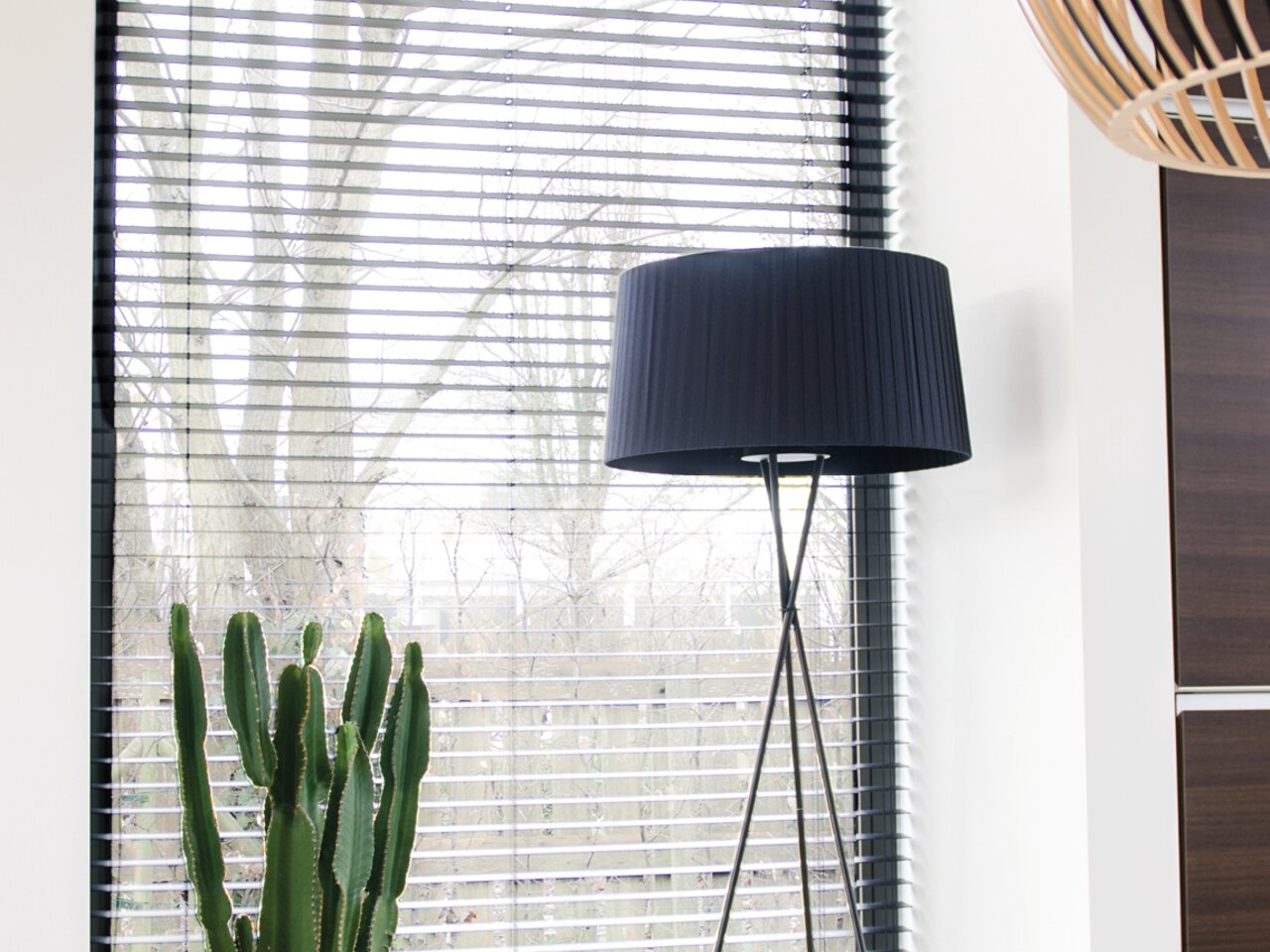 Wooden blinds
Would you describe yourself as a trendsetter? Do you want a bohomian or industrial interior? Then wooden blinds are the answer for you.
This stylish window decoration immediately transforms your interior into a trendy home. The wood brings warmth and creates instant cosiness. Wood is not only atmospheric, but also has an insulating property, so you do not lose any heat in the winter and keep the heat out in the summer.
Choose your privacy at any time of the day and regulate the incidence of light yourself. In our varied climate, this can sometimes come in handy.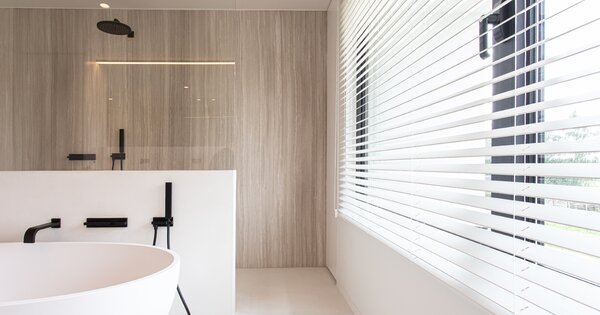 Do it yourself
Wooden blinds have the great advantage that you can really put everything together yourself. For example, at bmfabrics you choose sustainable bamboo, solid Basswood (linden wood) or more luxurious tropical abachi wood.
Also the choice of colors is endless. Do you like a subtle wood color, a deep black color or do you prefer to draw attention with a popping color? You name it, we create it.
Do you like to operate the wooden blinds yourself at home with 1 chain to tilt up and down or 2 separate cords? Do you do this on the right or left or with a remote control? Or are you into hypermodern home automation and do you leave this task to Google? With us you will find every possible option.
Put together your ideal wooden blind yourself. Choose the wood, colour, slat width and operation for your perfect window decoration. Fun guaranteed in your home!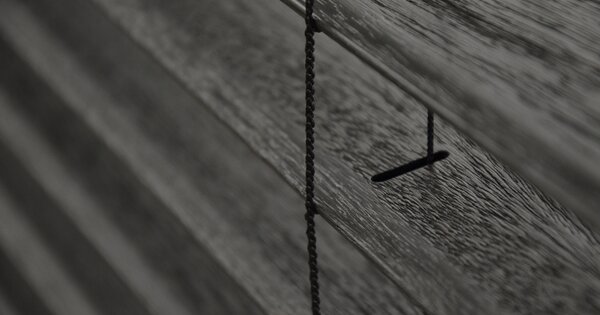 We go all in
Everything is possible with bmfabrics: a subtle slat (35 mm), an extra wide slat that gives an open appearance or the cool middle ground. We even offer a top service for your widest window up to 4.2 metres.
We supply the wooden blinds with a matching ladder cord and you even choose the ladder band yourself, do you surprise or do you opt for unity?
To support this sustainable window decoration, you get a 10-year warranty on your wooden blinds.
Find a point of sale near you